QuakeCon just announced an update, including the event schedule, ticketing prices and swag pack info.
If you want to Bring Your Own Computer, you'll have to shell out $75 dollars, an increase in $25 from 2017, but you'll get a cool pin. The BYOC, exhibit hall and esports tournaments will also extend through Sunday, which is different than years past. Specific hours have not been announced.
There's also still no announcement on a registration date for tickets at this time.
From QuakeCon's Post:
With QuakeCon 2018 rapidly approaching, we're excited to share more details about this year's fan gathering in Dallas, Texas. With an expanded schedule including the return of the keynote address and panels, new ticketing and registration options, a BYOC area twice as large as last year, and much more, we're expecting the 23rd annual QuakeCon to be the best one yet.
EVENT SCHEDULE
The big news — for the first time ever the exhibit hall will be open all day from Friday through Sunday, making for a full weekend of QuakeCon fun. The keynote address returns in 2018, offering the latest scoops on all of Bethesda Softworks' games, along with a variety of panels offering insight into games and the community.
And, finally, the best Quake Champions players in the world will once again descend on Dallas to face-off live on-stage, this time in the QuakeCon Open, with $200,000 on the line.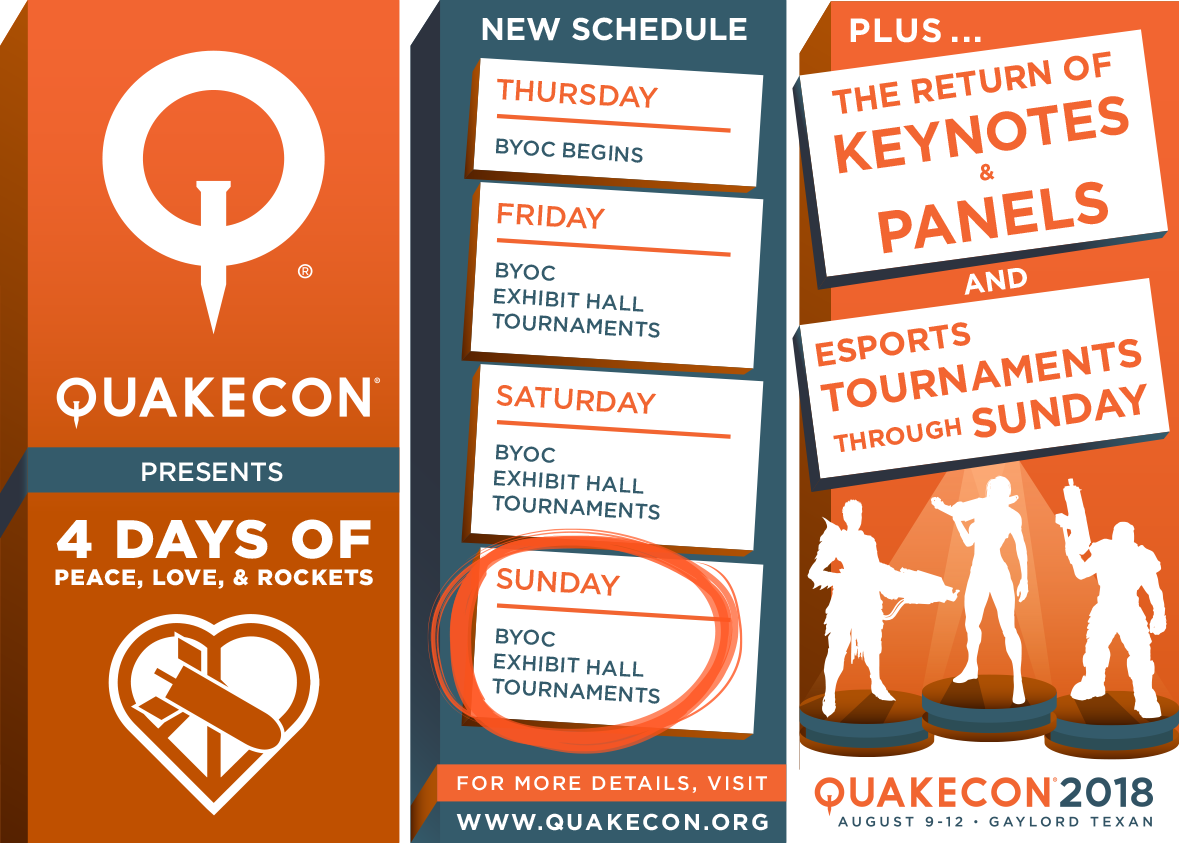 TICKETING AND REGISTRATION
Your QuakeCon team is working to create a better, smoother process for registration and to get it just right, they'll need a little more time. We will announce further details on registration availability soon.
In the meantime, a reminder that while general admittance remains free, attendees wishing to participate in the QuakeCon 2018 BYOC must pre-purchase a package (options listed below) to guarantee a spot. As 'BYOC Select-a-Seat' packages are limited and all seats will be accounted for prior to the show, we want to remind everyone that there will not be seats available on-site for walk-ins.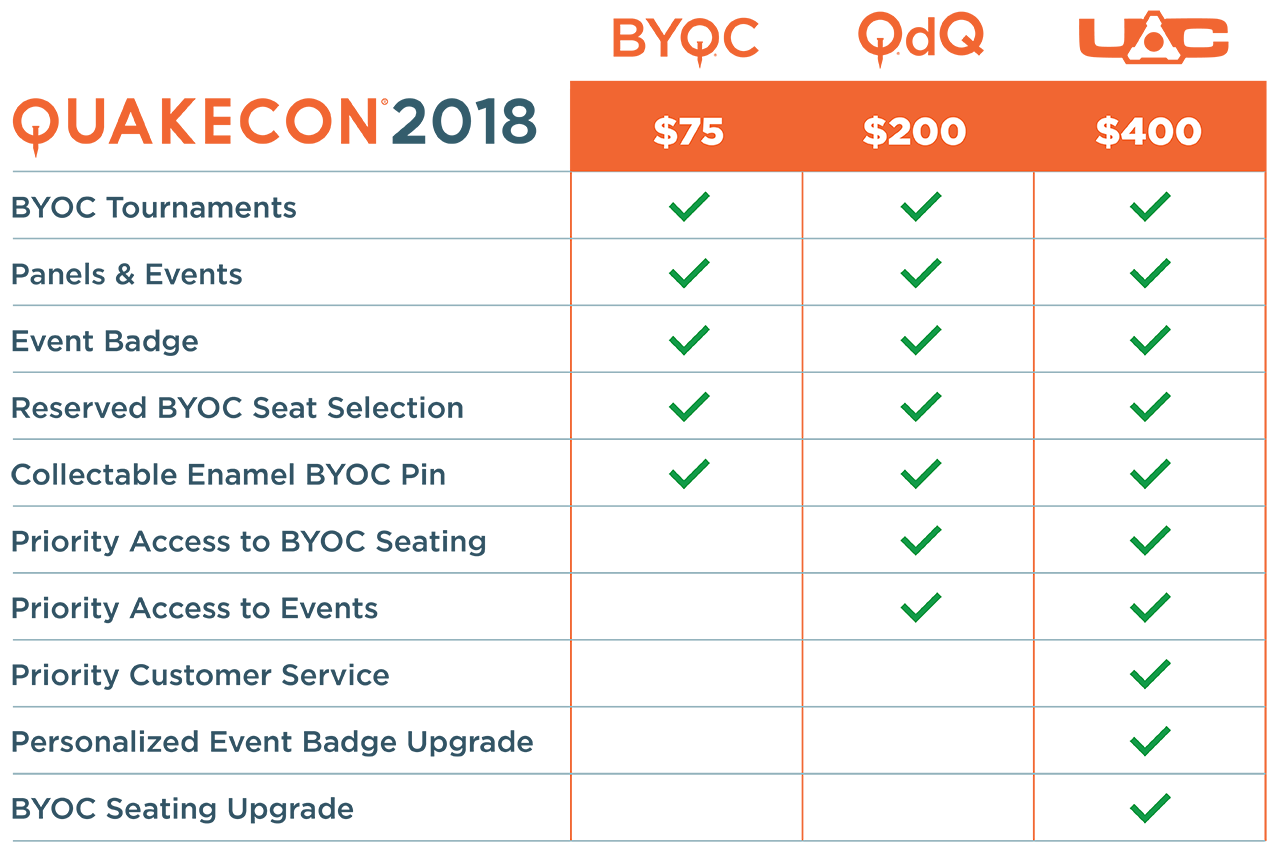 RETURN OF THE SWAG PACK
New this year – SWAG! During package registration, fans will have the chance to add a premium, limited edition swag bag full of exclusive items to their ticket selection. Pre-orders will be taken for a limited time for $150. Each package includes a premium roll-over backpack, a set of three exclusive pins, a QuakeCon stainless steel water bottle, a QuakeCon air freshener, an oversized QuakeCon mousepad, a QuakeCon luggage tag, and a 36-inch inflatable Rocket Launcher from Quake Champions. In addition, all BYOC tickets include the Official 2018 QuakeCon Pin.